Christian website design that stands out from the crowd!
Christian website design is at the heart of what we do!  Our company was started to help Christian organisations stand out on the internet.  We try to go further and at lower cost so that it is easy for Christian groups to get on line easily.  We don't limit your imagination with site builder applications that are limited in their capabilities.  Instead we offer you the ability to design exactly what you want!  Our designer works with you to understand what will fit your organisation and they then create a design that highlights this to your visitors.  We're able to do this because we offer bespoke development rather than trying to make a pre-built solution fit the bill.  It's the difference between off the peg and tailored solutions - except we keep the cost down because our mission is to help spread God's Word!  
You don't need to take the standard approach - you can stand out from the crowd.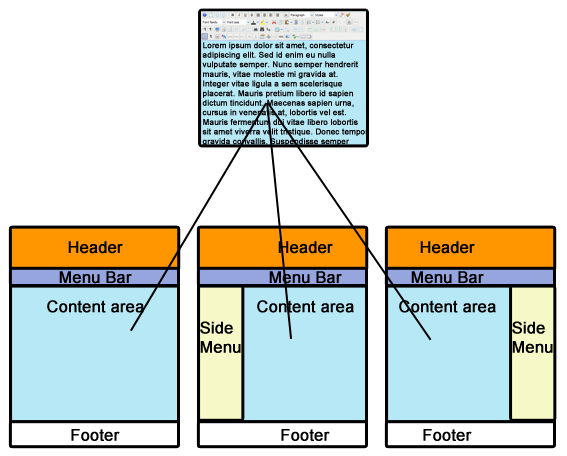 Today visitors are looking for Christian website builders who can produce a design that is a bit different and features that enhance their experience when they use your website.  So it's important that Christian website design meets those needs.  Often it's tempting to buy a website "deal" that comes with a site builder system that will make it "easy" to build and update your website.  However you'll often find that once you start using the site builder it starts to show it's limitations pretty quickly.  It might not have something to allow you to put your sermons onto your page, or it might limit the number of pages you're allowed.  You might not be able to mix audio and video.  We know this because we have the same system that we can offer customers - it's just that we don't supply it.  In practise we've found that the system limitations don't allow the building of great websites, websites that really show what your church is all about.
The great thing about our way of working is that we're God centric.  We always aim to get you the best website possible because we want God's Word to be known and we think that by helping you to build something great that will happen.  So we offer low cost Christian website design and development but with a premium service delivery.   This means that you don't have to compromise of design or features to keep the costs low.  Instead we think about what works and what will help promote God and explain to visitors how they can get to know you and your organisation.
So when it comes to Christian website design (or church website design) why not talk to us and stand out from the crowd.  As a company we're focused on helping God's Word spread across the internet in the most effective way possible which is why we don't do standard but instead build from the begin a great looking and highly functional church website.