Websites are important for churches
Websites can help churches reach out to people without ever meeting them. They help visitors who might be wondering about your church find out all about you without the need to feel worried about having to talk to someone. We've put together the infographic below to give you some facts and figures about churches and the people that go there.
(clicking on the graphic will launch it in a new window to allow you to print it)
To embed it on your web page please use this code: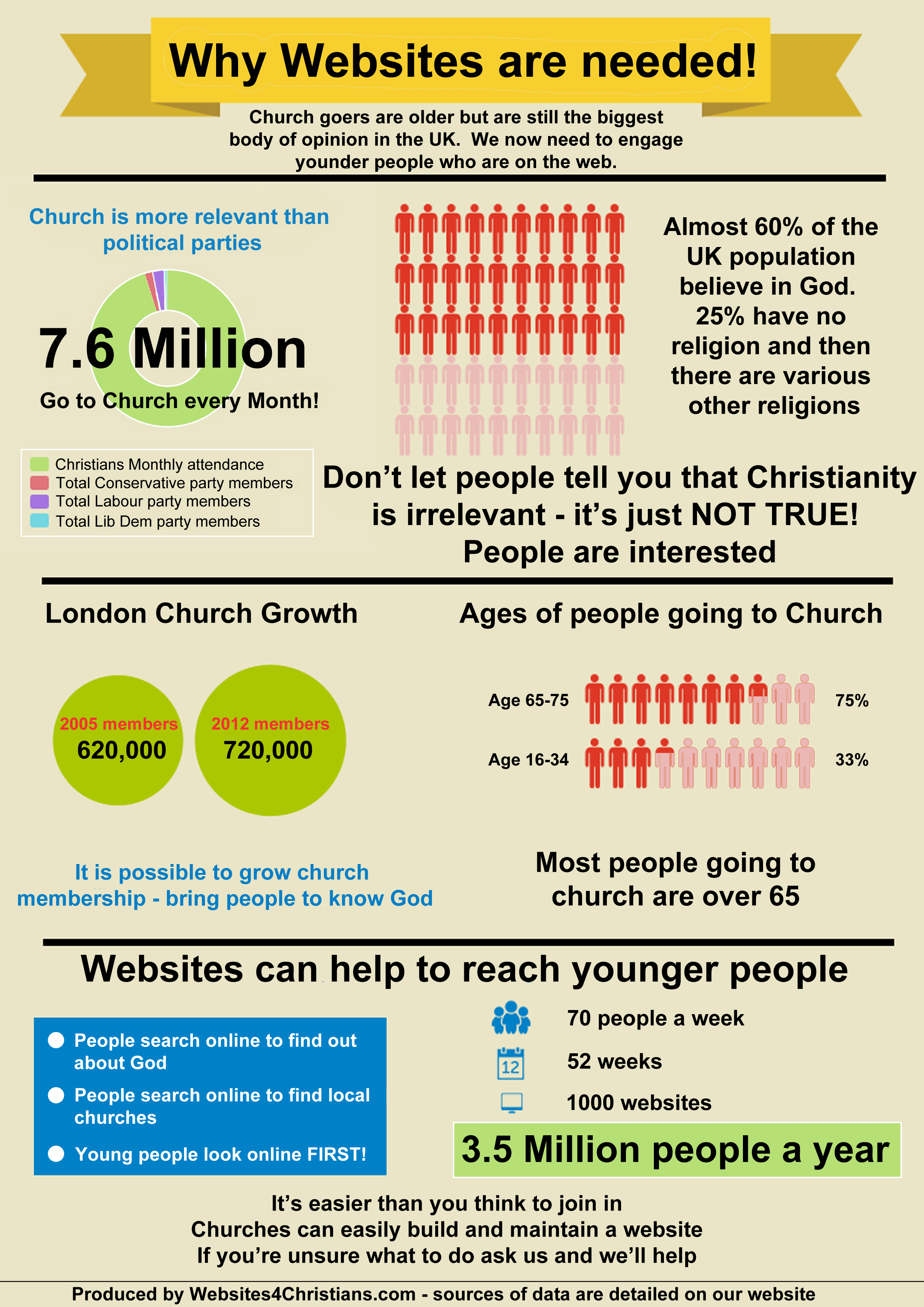 Sources
We care about supplying accurate information and we invite you to read that information yourself.
The sources we used various sources in the production of this Infographic:
http://www.whychurch.org.uk/tearfund_church.pdf
http://www.churchofscotland.org.uk/news_and_events/news/archive/2013/church_responds_to_census_figures
http://www.telegraph.co.uk/news/politics/david-cameron/10316950/Conservative-Party-membership-has-halved-since-David-Cameron-and-clique-came-to-power.html
http://www.parliament.uk/business/publications/research/briefing-papers/SN05125/membership-of-uk-political-parties
http://www.eauk.org/church/research-and-statistics/2011-census-religion-question.cfm
http://www.churchofengland.org/about-us/facts-stats/research-statistics.aspx
http://www.brierleyconsultancy.com/images/londonchurches.pdf