Media Distributor
Media Distributor video application and associated display module allows you to easily upload YouTube (and other) videos and display them to site visitors. This makes it a great way to share upcoming or past videos about what's happening at your church or to share sermons that you've recorded.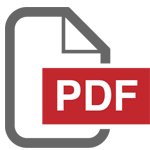 Media Distributor Instructions
YouTube
We recomend using YouTube or Vimeo for video streaming. Although Media distributor can support videos saved onto the website they won't be delivered as fast or efficiently across the world as videos from YouTube, Vimeo or other video streaming sites. This is because these sites use a technology called Content Distribution Network (or CDN) and are highly efficient in giving great audio and video.
If you are using YouTube there are a few things that are worth thinking about:
YouTube Streaming
Video Scheduling