Media Distributor.
Video and audio made simple
---
Video
Are you letting your visitors get distracted by YouTube? Do you have your YouTube content on your website or do your visitors go to your YouTube channel never to return?
Once on YouTube the average length of visit is 40mins - that's 40mins away from your site.
Media Distributor makes it easy to overcome this by making it simple to put videos on your own site.
Can your website scale the video across multiple platforms - phones, i-pads, tablets and more. Is your website doing enough?
Add Media Distributor today and start to see immediate results. With our software suddenly it's straightforward to add your YouTube videos, your own videos or other audio content. Make you website the destination for you content.
Audio
Do you have a podcast blog? Do you let your visitors go to another site to listen and then get distracted?
Keep your visitors on your site and help them to find your content by placing it in one easy to manage area.
Simply upload your mp3 onto the site and let Media Distributor do the rest - streaming on mobile, adjusting for tablets.
We've got you covered.
---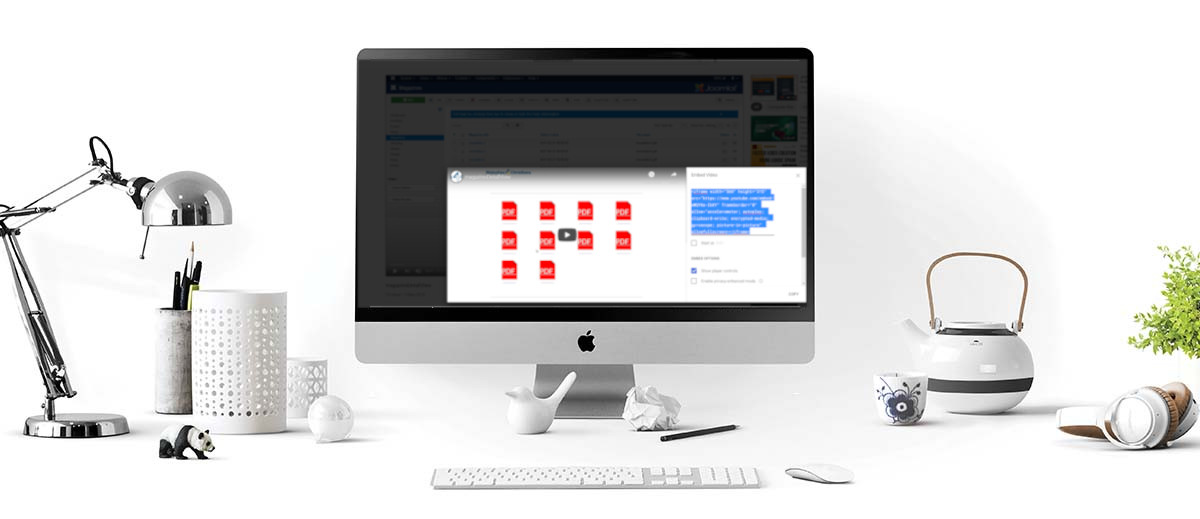 ---
Media Distributor Features.
A simple, no hassle approach to getting video working. Just add Media Distributor to your Joomla site and make adding, curating and managing your videos simple.
Simple to add video
Add video from YouTube by copying the embed code and pasting it into a form.
No need to adjust it to get it to work across i-phones, android or tablets.
Easily add a description
The description can include downloads, images and any other content you think would help the video.
Group videos
Now you're able to group your videos together. Pick videos with the same theme and group them on a page. Have multiple groups on the same page.
Video live timing
You can control when the videos are available on your site. Simply use the date and time picker to set a start and end time for the videos.
Don't restrict yourself to YouTube
Videos from any source. If you use Vimeo or you just want to upload your own video to the site then Media Distributor can do that too. You can mix and match in the groups different video sources bringing everything together in one place.
---
Easy to Manage.
Don't worry if you're not techy, we have documents to show you how to work everything and you can get direct support from us to. We're also developing videos to walk you throu all the common tasks and layouts.
---
Media Distributor.
Video made simple
---