Sermons.
Daily Church
---
---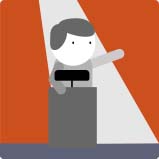 Benefits.
AnytimeAvailability.
Creates Archive.
Searchable.
Features.
Multiple Search Parameters
Sermon Tagging
Simple Sermon Player

Call To Action!
Call 0141 530 4752 Now to find out more!
How It Works.
With the sermon manager you can build up a back catalouge of sermons which site visitors can listen to at any time. The sermons will stream to a mobile phone, tabet or computer. This makes it straighforward for those unable to attend the service to catch up and hear God's Word.
Step 1.
Log in to Daily Church and go to 'Sermons'.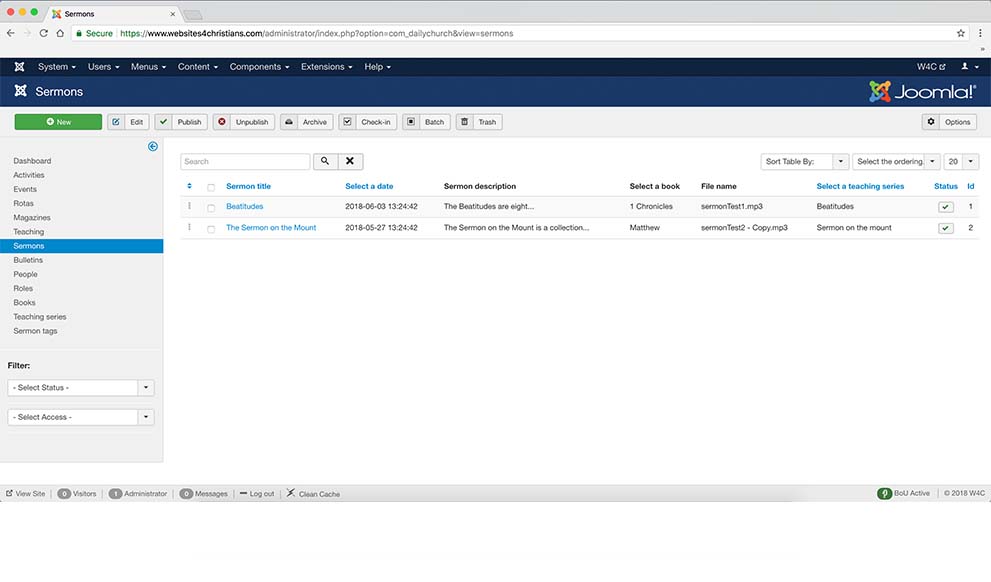 Step 2.
Give your Sermon a Title, Teaching Series, Tag, Date, Book, Speaker and Description.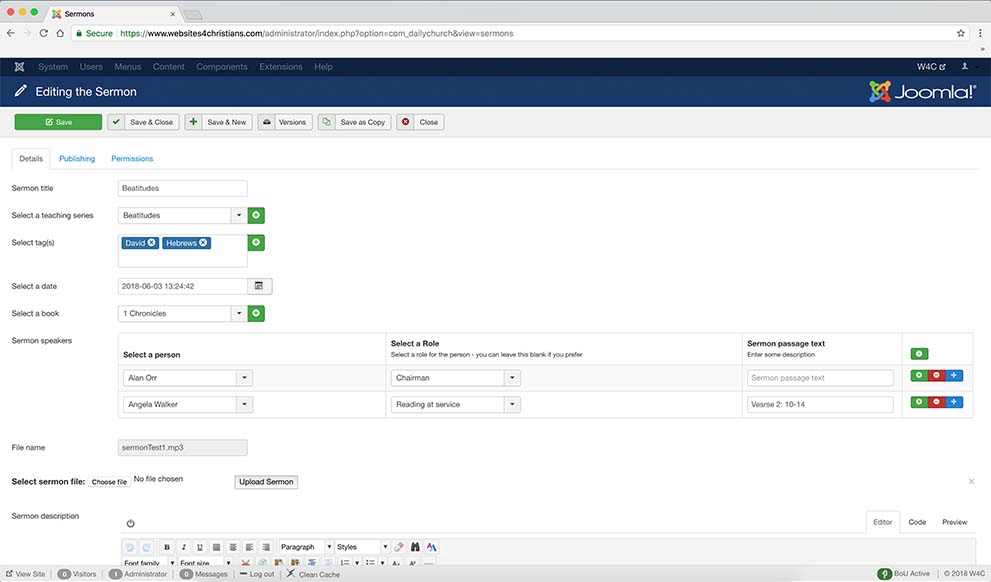 Step 3.
Let our software play your Sermons to your fellowship!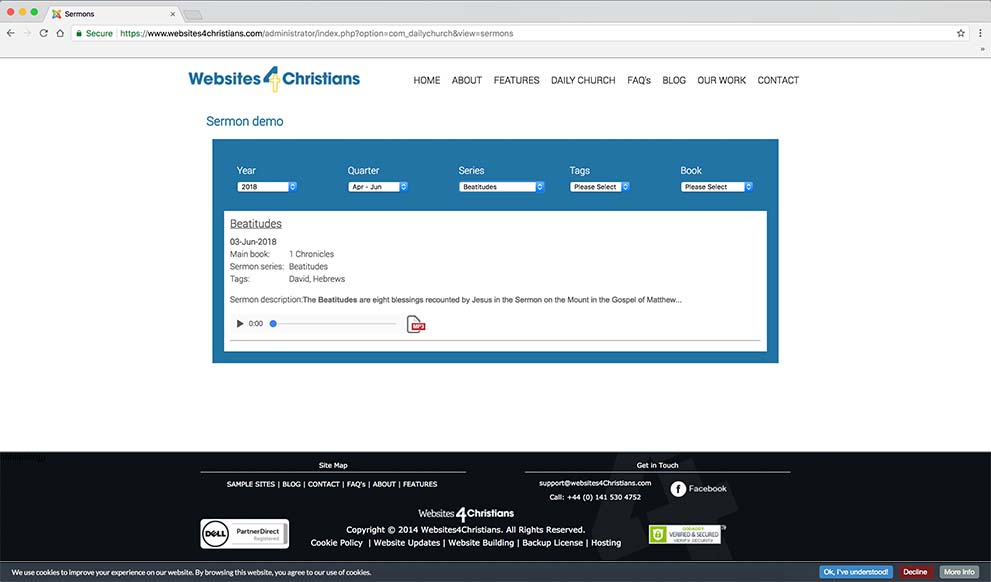 Call 0141 530 4752 Now to book your demo!
Daily Church.
More than a website
---