Magazines &
Newsletters.
Daily Church
---
---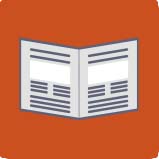 Benefits.
Easily Organised.
Chronological Order.
Easy Upload.
Features.
Personalised Uploads
Compatible PDF Downloads.
Easy downloads.

Call To Action!
Call 0141 530 4752 Now to find out more!
How It Works.
Keeping everyone up-to-date with church news is a great way to build the church community. Daily Church helps you do that by providing an easy way to upload and display all your newsletters. Simply upload the latest newsletter and let Daily Church do the rest. You can even pick the icon that's displayed to personalise it for your church.
Step 1.
Log in to Daily Church and go to 'Magazines'.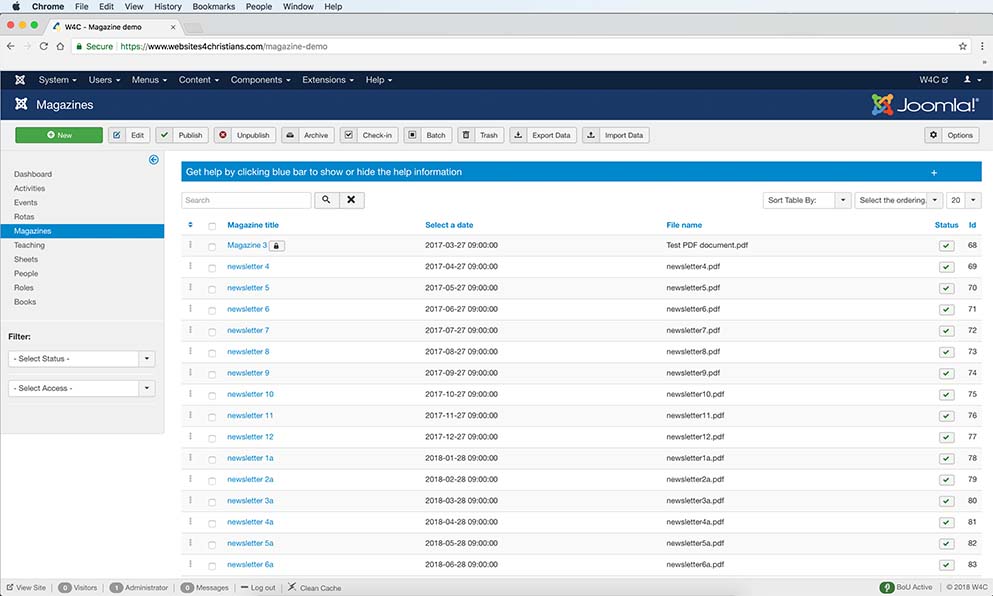 Step 2.
Give your Magazine a title, description, date and personalised image. Click 'Upload Magazine'.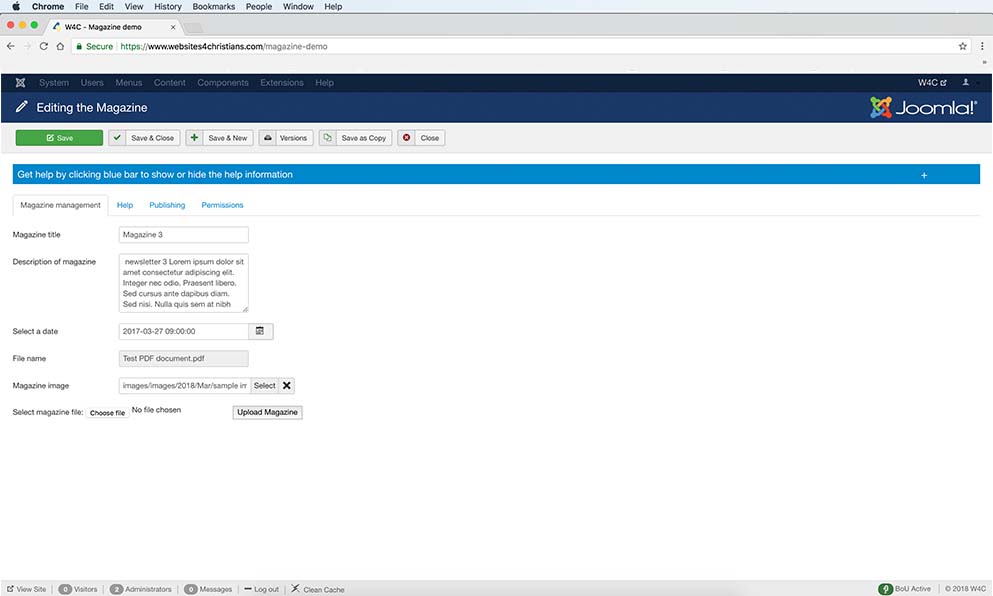 Step 3.
Let our software display your magazines to your fellowship.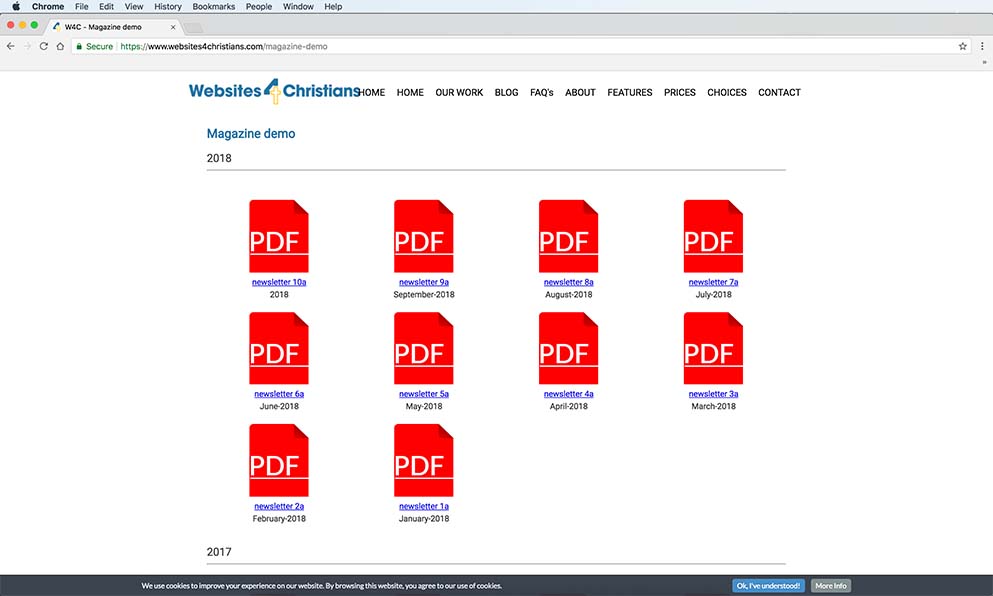 Call 0141 530 4752 Now to book your demo!
Daily Church.
More than a website
---