Events.
Daily Church
---
---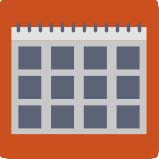 Benefits.
Advanced Planning.
Advertising Events.
Manage Numbers.
Features.
Let's People Know Details.
Helps Manage Big Dates.
Helps Fellowship Plan Ahead.

Call To Action!
Call 0141 530 4752 Now to find out more!
How It Works.
Events allows you to showcase the various events that your church is planning. You can include images, downloads and more. Visitors to your site will be able to quickly see what you are planning to do and what you've done in the past. They'll quickly build up a picture of your church.
The events area allows you to control how many events to display and their order.
Step 1.
Log in to Daily Church and go to 'Events'.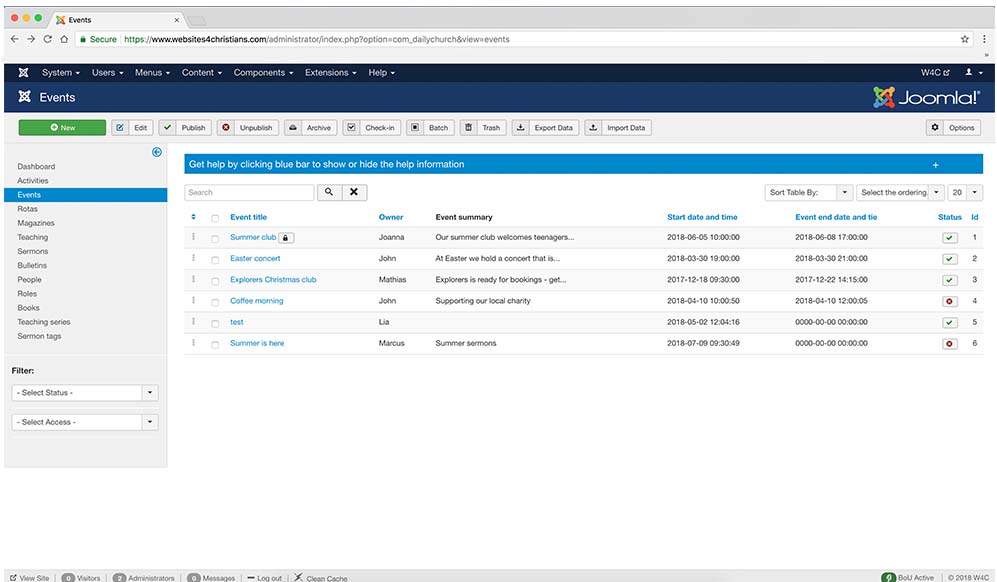 Step 2.
Add events with downloads, photos and text.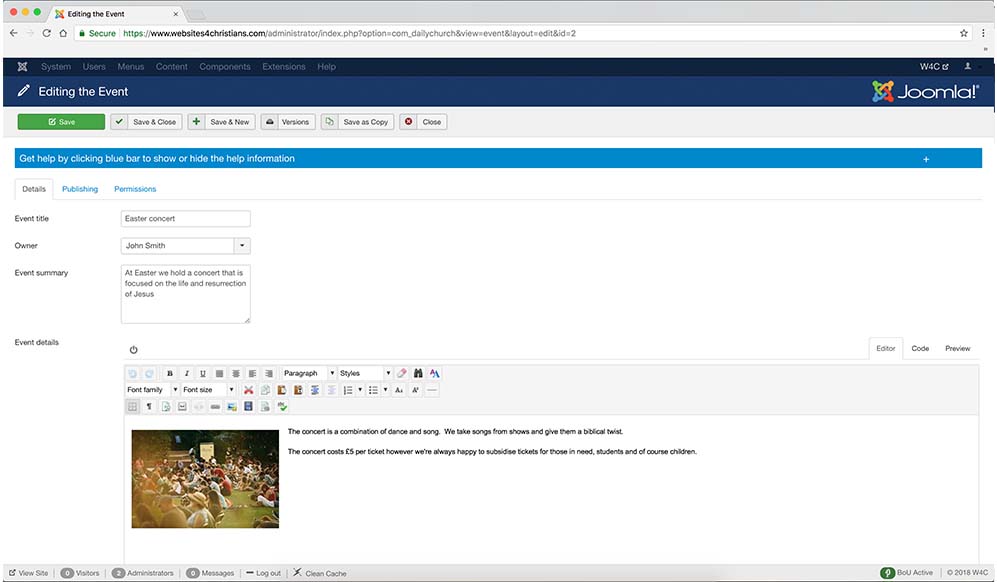 Step 3.
And you're done.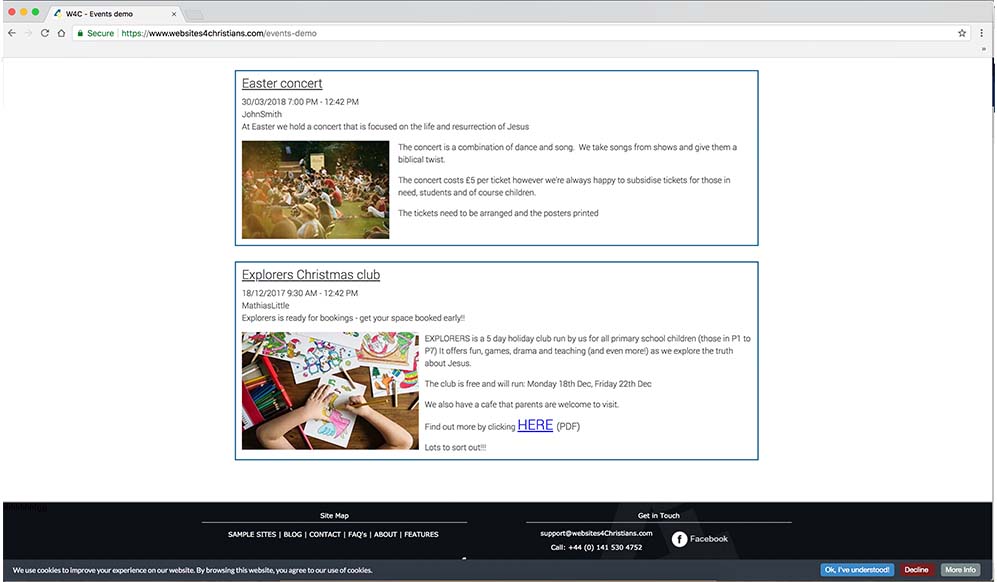 Call 0141 530 4752 Now to book your demo!
Daily Church.
More than a website
---