Activities.
Daily Church
---
---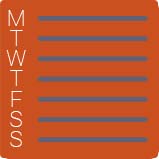 Benefits.
Multiple Activities.
Easily Editable.
Well Structured List.
Features.
Planning in Advance.
Start & End Times
Notes and Descriptions

Call To Action!
Call 0141 530 4752 Now to find out more!
How It Works.
Activities allows you to display the activities that you run each week. It presents them in an easy to view format and makes it simple for your visitors to pick activities to get involved in. You can start on a Sunday or a Monday and display varying amounts of information about the activity. You can also provide PDFs for downloading about any activity.
You can have multiple activities groups in your site and it's easy to show and hide individual lines on each activities display.
Step 1.
Log in to Daily Church and go to 'Activities'.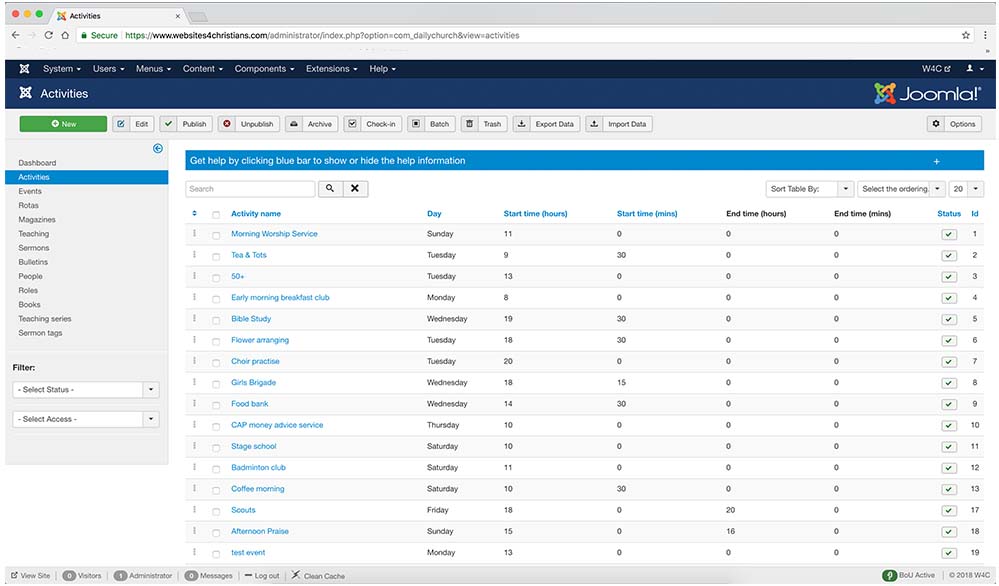 Step 2.
You can add sections to your Activities and select which activities group to add them to.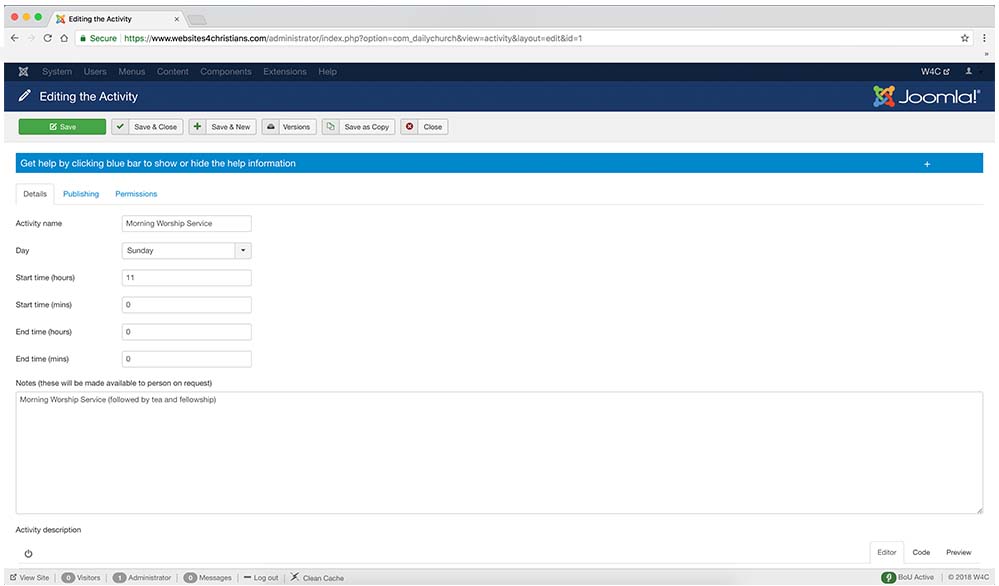 Step 3.
And you're done.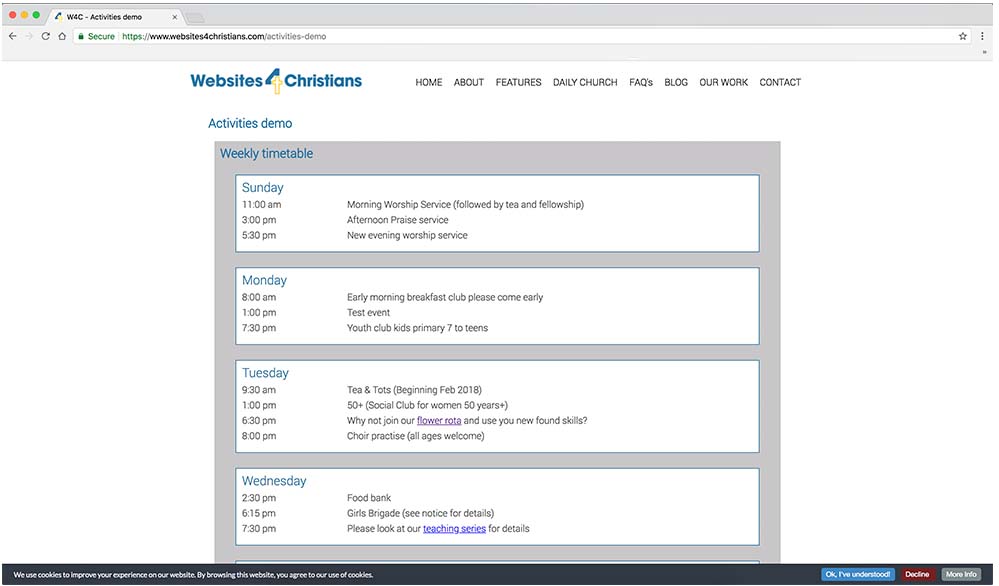 Call 0141 530 4752 Now to book your demo!
Daily Church.
More than a website
---