Websites for churches need to work on the mobile internet
Websites can help churches reach out to people without ever meeting them. However recently there has been an increasing trend to use the internet from mobile phones and othere devices. This infographic shows you some of the current trends. Hopefully this gives you food for thought when building your church website - it's important to think of how it looks on mobile as well as on a PC.
(clicking on the graphic will launch it in a new window to allow you to print it)
To embed it on your web page please use this code: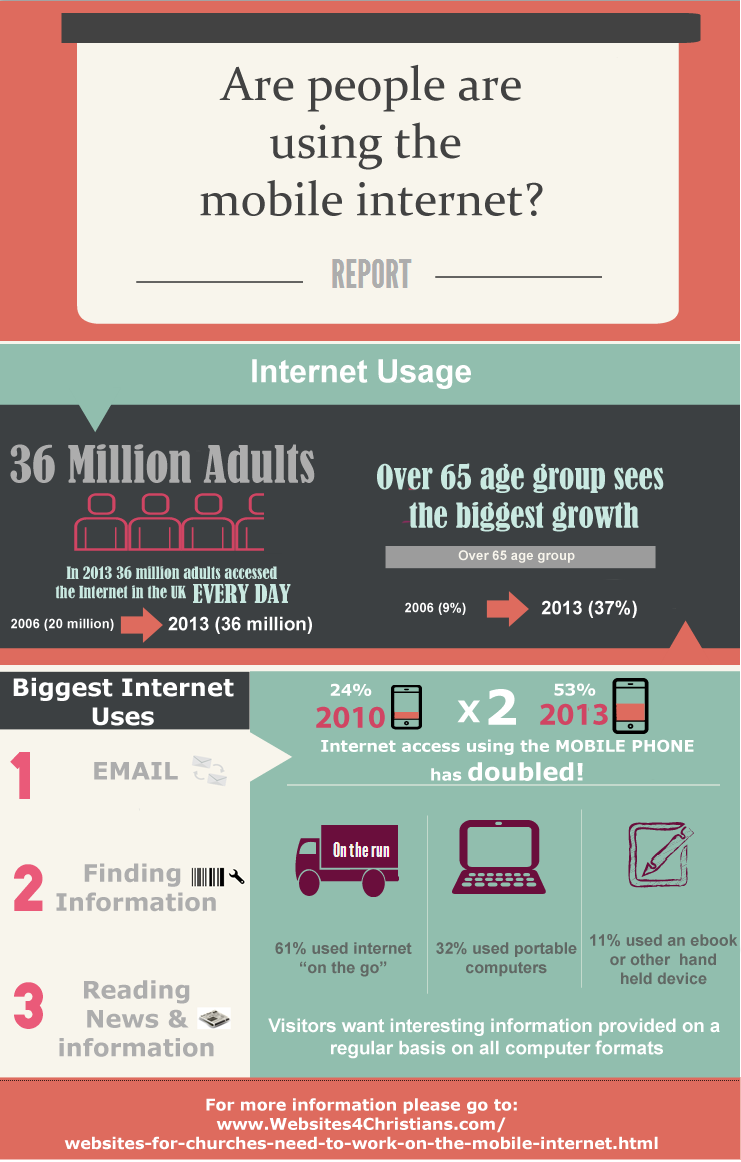 Sources
We care about supplying accurate information and we invite you to read that information yourself.
The sources we used in the production of this Infographic:
http://www.ons.gov.uk/ons/dcp171778_322713.pdf