Pages that are easy to update
All of the websites that we supply are CMS or Content Management System websites. This means that you are able to edit and update content. A CMS system works by separating the page content (an article) from the webpage presented to the user: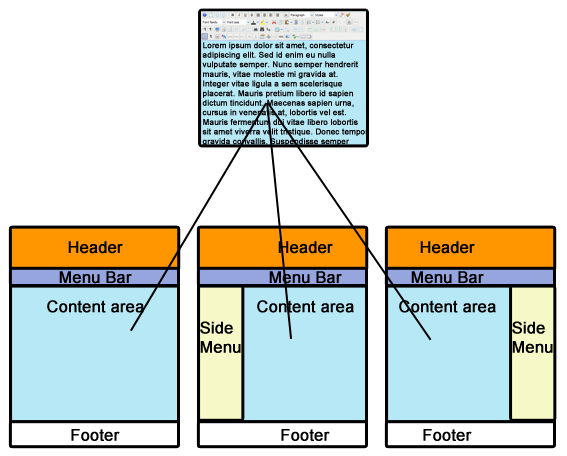 The layout of the page is set up separately from the content that appears on the page. This allows you to change the look and feel of a page without the need to rewrite the article (content) that appears on the page. To make the system work we design the layouts with you and then we link them to individual menu buttons. Next we link articles into those page layouts which means that you can easily change the text for the articles without the need for a page redesign.
This system ensures that the site is easy for you to manage. For example perhaps you find a spelling mistake or you decide that a point needs clarifying, it's simple and easy to fix. Don't forget that if you run into trouble we are always at the end of a phone and can normally help you out straight away.
Editing an article
To edit the text for an article you simply log into our user friendly system. This allows you to pick the article you want to edit and shows you the article in a standard word processor for editing.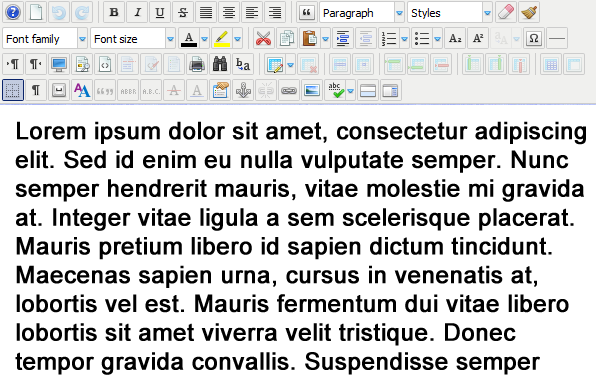 The editor has all the usual capabilities of a word processor and it'll even allow you to edit the HTML code of the page if you're technically minded! The editor also allows you to include images in your pages.