Custom Design for your Church Websites
At websites4christians we are passionate about producing great websites that excite visitors. We create every website from scratch. You can customise every aspect of your site, change background colours, fonts, header images, footer text, menu style and much more.
Our process is straightforward and has been improved over many website build.
The first thing we do is work out a general layout for your site. Most sites follow a general pattern. A header at the top, then a menu bar, then a content area and finally a footer. Additionally some pages have a menu on the left and/or right hand side.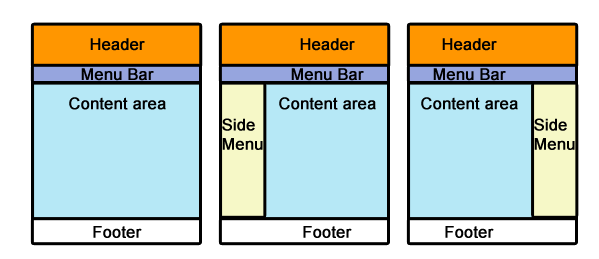 Beyond the basic design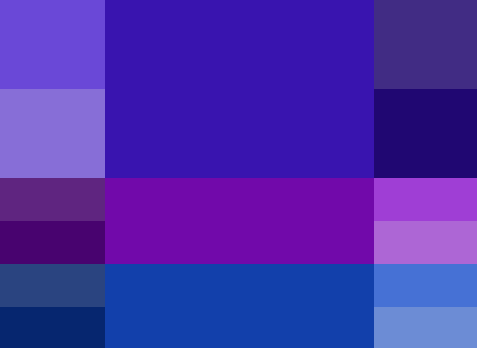 Once we've discussed the basic site layout we'll move onto discussing colour schemes with you. If you have a blue scheme in mind we might suggest something like the image shown on the right.
As you can see it's a blend of different colours that could be used within the site. The colours complement each other but still give accent and life to a page.
Once the colour scheme has been agreed we generally try to look with you at images that you like and that you feel represent in some way the organisation. This might be an existing logo, a window, a banner, a cross, a candle and so on. We then take these pictures or images and produce a suggestion of the type of thing that might fit at the top of your site. This is the header or masthead of the site and is the place the main branding appears - it'll generally be repeated on all pages.
By this stage we both have a good idea what the site will look like and the various features that it'll have. Once we reach this stage, we'll produce a draft site for you to look at on-line. From this point everything will be about refining the design.