Members area
You'll often find that you have information that you'd like to make available to church or organisation member but not to general site visitors. For example the names, addresses and telephone numbers of members. Our systems allow you to do this by enabling you to create a members only area.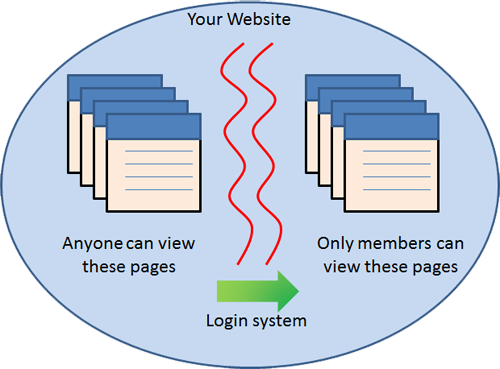 Members of the church or organisation simply log in using their unique password and username. If successful the system then allows the logged in visitor access to other pages.
A members area opens up new possibilities for the website. For example you can now add more sensitive information like prayer requests from members.
Members areas are easy to set up and manage and we can supply all the information and help that you'll need to make things go smoothly. We can even explain what the current law is surrounding holding sensitive information and point you to the relevant people for advice.
Once inside the members are you can create other pages that are restricted to smaller groups of members. Perhaps an area for elders, leadership team members or deacons. The system will allow most combinations of restricted access that you can think of.