Church website design
Websites4Christians are leaders in low cost church website design providing bespoke websites for churches (we also provide Christian website design for Christian organisations as opposed to churches). We build tailor-made websites for each of our customers. After discussing options the possibilities with you, we come up with a design and then build it just for you. It's the difference between "off the shelf" and bespoke tailoring.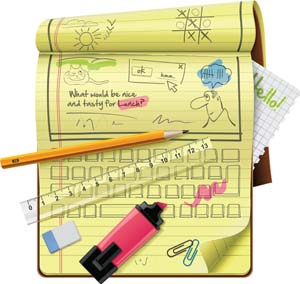 Over time as church website builders we have built up a process which enables you to build the website you've been looking for. We start with a conversation where we discuss in depth the kind of things you'd like to use your website for and who you are trying to reach. This tends to be a broad discussion and covers all the features you want for your website both now and in the future.  Often this includes discussion about two types of visitor; church members and directed visitors.
The two types of church website visitor have differing needs and so when we design your church website we account for each of them.  The church membership often has it's own private area where details like the church directory, photographs and church duty rotas are shared.  The directed visitors often have pages built specifically for them.  For example if your church is running a youth outreach event and has sent out flyers then the flyers can direct visitors to a specific page.  We work through all the options with you to ensure your church website will be able to cope effectively whoever the visitor is.
Building the landing page 
Once we've completed the initial design our designer produces a landing or home page for your site. This page helps define the look, style and colours that will be used in the rest of the website. We iterate with you this design until it's something you're really excited about.  Once completed this initial design is built into a full website mock up. We add in all the content and pages that you are hoping for. This mock up allows us to quickly adjust the look and feel of the site and the pages within it to fit your vision. With the mock up complete we can move to full build.
The full build stage is where you start to see your site come alive on the internet. We add in all the forms and other functional pages (like links to Google maps or Vimeo/YouTube videos). This stage can be quite quick since all the work has been completed by building the mock up and design brief. With the site now ready we transfer it to the final destination URL (for example our domain name is www.websites4christians.com).
This of course is not the end but the beginning. We now provide training and support in using your site and even offer a full updating service. You can call us at any time and we'll happily help you change your thoughts into practical reality.
Finally it's worth remembering that as part of our church website design and development service we also include a full email service. This allows you email addresses that you can use on your phone, computer, tablet etc for your church.  We even provide you with web-mail so you can access your email from any computer.